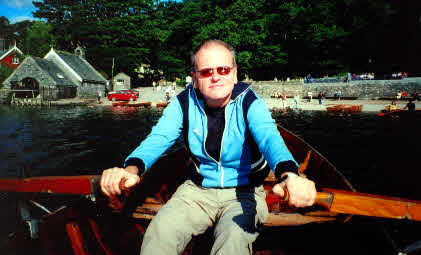 About Peter
I was born in St Helens, Lancashire in 1956 and was educated at Prescot Grammar School and Newcastle University, gaining an Honours Degree in German in 1979. After a short period working for the civil service in London, I qualified as a language teacher in 1983. I taught for 19 years at a school in Salford. I now enjoy my working life as a writer, cover supervisor at Bolton School and as a part time driver.
More Information
I live near Bolton in Lancashire and am married to Josephine, who is a psychotherapist, click here to visit her site. I have a daughter who is a pharmacist currently living in northern England.
In my spare time I enjoy watching rugby league (I have been a St Helens supporter since 1965), cricket (Lancashire of course) and football. I like walking, being particularly fond of the Lake District, the Yorkshire Dales, Scotland and Lancashire's underrated countryside. I also play - with varying degrees of success - for Crown Trinity in the Bolton Quiz League.
I am also past Chair of the Chorley & District Writers' Circle. Please note this link will open in a new window.